Division of Plastic Surgery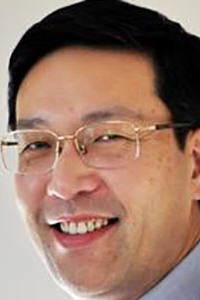 Jin Bo Tang, MD, PhD
Adjunct Professor of Surgery
MD/PhD: Nantong University, China
Residency: Department of Orthopedics, Affiliated Hospital of Nantong University
Fellowship: Hand Surgery, Sapporo Medical University
Clinical Interests:
Tendon repair
Secondary reconstruction with tendon grafting or tendon transfers
Wide awake surgery (WALANT)
Hand biomechanics
Functional reconstruction of the hand, wrist, forearm, and elbow
Treatment of wrist disorders
Dr. Jin Bo Tang is Adjunct Professor of Surgery at Brown University, and currently spends part of his time in Rhode Island in practice, while also serving as the chair of the Department of Hand Surgery at Nantong University, China. 
He currently serves as Editor-In-Chief of the Journal of Hand Surgery (British and European), an associate editor of Journal of Hand Surgery (American), chair of the tendon injury committee of International Federation for Societies of Surgery of the Hand, and a member of the World Health Organization advisory committee, International Classification of Functioning, Disability and Health (ICF) for the hand.  He has participated in 250 invited lectures or presentations worldwide, and authored 130 peer-reviewed English publications, 20 book chapters, and edited 4 books. He is an awardee of Emanuel B. Kaplan Award (ASSH) and Organogenesis Award for excellence of translational research (WHS), among other awards internationally.