Division of Plastic Surgery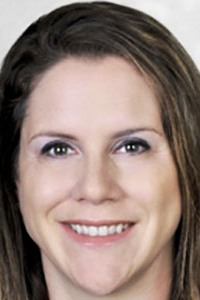 Rachel Sullivan, MD
Assistant Professor of Surgery
MD: Washington University
Residency: Plastic Surgery, Brown University
Fellowship: Microsurgery, Mercy Medical Center
Clinical Interests:
Breast reconstruction
Body contouring
General plastic surgery
Cosmetic Surgery
Reconstructive surgery for cancer
Dr. Rachel Sullivan is a board-certified plastic surgeon specializing in aesthetic and reconstructive surgery of the breast and body. She currently practices in Providence, Rhode Island as a part of the Lifespan Physician Group with a focus on breast procedures (breast augmentation, mastopexy, mastopexy-augmentation, breast reduction, breast reconstruction after mastectomy) as well as body contouring (abdominoplasty, panniculectomy, truncal lift, thigh lift, arm lift, liposuction). Facial reconstruction after skin cancer excision or trauma is also a significant part of her practice.  
She attended University of California at Los Angeles as an undergraduate where she earned her Bachelor of Science in Physiological Sciences. Thereafter, she attended Washington University in St. Louis School of Medicine earning her Medical Doctorate in 2003.  She completed her plastic surgery residency at Brown University.  With an interest in furthering her training in breast reconstruction and cosmetic surgery, she then completed an Advanced Microsurgical Breast Reconstruction and Aesthetic Surgery fellowship at Mercy Medical Hospital in Baltimore, Maryland. 
Dr. Sullivan is a member of the New England Society of Plastic and Reconstructive Surgeons.
She has served as the President of the Rhode Island Medical Women's Association (RIMWA), an organization that seeks to recognize the special needs of women in medicine and female patients.