Division of Plastic Surgery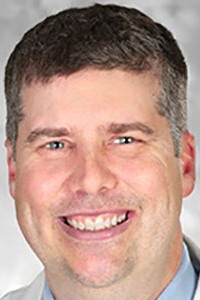 Scott Schmidt, MD
Associate Professor of Surgery, Assistant Program Director, Plastic Surgery Residency
MD: University of Connecticut        
Residency:  Plastic Surgery, Brown University
Fellowship:  Hand Surgery at University of Connecticut
Clinical Interests:
Hand/Wrist Surgery
Reconstructive plastic surgery
Wound healing
Burn reconstruction
Dr. Scott Schmidt is a board-certified plastic and reconstructive surgeon with over a decade of experience in the fields of Plastic Surgery, Hand Surgery and Micro/Peripheral Nerve Surgery and Burn Reconstruction. His practice focuses on the reconstruction of individuals with issues secondary to trauma, burn, cancer, or congenital abnormalities. He is the Divisional Director of Hand Surgery for the Department of Plastic Surgery at Rhode Island Hospital, and Section Chief of Plastic Surgery at Providence Veteran's Hospital. He is also an Associate Professor at The Warren Alpert Medical School of Brown University, and recently graduated with honors from Bryant University with a Masters in Business Administration (MBA).   
He earned his medical degree from The University of Connecticut School of Medicine and completed his residency in plastic surgery at Rhode Island Hospital. He also completed a fellowship in hand surgery with Kirk Watson, MD in Hartford, Connecticut. 
Dr. Schmidt's clinical interests include the surgical treatment of patients with complex hand, nerve or burn injuries/deformities.
Dr. Schmidt serves as Assistant Program Director for the Department of Plastic Surgery at Rhode Island Hospital.  Dr. Schmidt currently is a member and on the board of New England Hand Society (NEHS), a member of the American Council of Academic Plastic Surgeons (ACAPS) and an elected board examiner for the American Board of Plastic Surgery.  He is the recipient of several Dean's Teaching awards and recently was awarded Top Doctor from Rhode Island Monthly (2019).